Manuka Doctor Mini Hero Kit*
Have you heard of Manuka Doctor? Well, Manuka Doctor are currently offering their Mini Hero Kit which is usually priced at £12.99 on their website, for FREE! All you have to do is pay £2.50 for P&P.
Manuka Doctor is a brand which I have been curious about for a while now, after reading a handful of rave reviews of their products online. The brand was also named Best New Brand in the 2012, by the UK Beauty Awards. And if you are like myself and have never tried anything from Manuka Doctor, this offer is a great way to venture into the brand without parting with a lot of money. There is also something for everyone in the kit, as the three samples are from three different ranges - apiclear which is aimed towards troubled skin, apirefine high definition performance skincare and apinourish a range which helps protect and moisturise the skin.
In the kit you receive:
1x Apiclear Skin Treatment Serum (5ml) - clinically proven to significantly improve blemish prone skin in just 3 weeks!
1x Apiclear Targeted Wrinkle Filler (3ml) - clinically proven to reduce wrinkles in just 30 minutes (wow)!
1x Apinouirsh Rejuvenating Face Mask (7ml) - purified Bee Venom clinically proven to visibily help promote skin's elasticity.
All the samples are a good size and if they aren't enough to tempt you, you also receive voucher that gives you a very generous discount of 25% off your next order and you only have to spend £20 to qualify for free delivery! If you are a beauty junkie, or just looking to try something new, why not treat yourself for just £2.50 - its an offer too good to refuse! You can buy your mini kit here.
Have you tried anything from Manuka Doctor?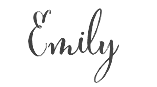 Bloglovin' | Twitter | Instagram | Facebook