I have completely fallen in love with self tanning again! It has been a good year and a half since I have fake tanned head to toe, other than a quick instant every now and then on my pasty legs, before a night out. But
Lauren's Way Darker Than Dark Glam Tan*
has reignited my love for bottled tan!
The brand Lauren's Way, has been created by The Only Way Is Essex's Lauren Goodger and although TOWIE didn't exactly give her the best public imagine, Lauren has been extremely successful with her award winning brand and I'm very supportive of women who are making their way in the business world. I actually had the pleasure of meeting Lauren when she first launched the brand around 3 or 4 years ago (at Hertford Theatre) and she was lovely! Her tan range has been raved about online and I was very excited when I was sent her latest tan addition.
Let's start with the packaging. Although the packaging looks high end, is nothing fancy. It is simplistic, with pink, white and gold labelling. I really like the fact that on the bottle there are detailed instructions, which I find are really handy - especially for those of us who are no experts when it comes to self tanning (I'm sure we have all had a tan disaster, or two!). One word of caution, don't shake the bottle as the tan may leak (oddly its fine laying down in my draw).
I was hesitant at first, as I have never used a bottled spray tan, I was always a St.Moriz mousse kinda gal. But I plucked up the courage, shaved my legs and moisturised using Astral moisturiser. Now then, I'm very out of practice when it comes to applying fake tan and in all honesty, I was never that good at applying the stuff in the first place! But this tan is super easy to apply, I sprayed the tan onto my tanning mitt and worked it into my skin in circular motions. The spray was controlled and not messy in the slightest. The formula is dark and can be used on both the body and face. It also has a fab guide colour, making application far easier than if it was transparent. It glided onto the skin, applied evenly in just one application, left my skin feeling soft and there were no streaks in sight! It only took a couple of minutes to apply, was fuss free and dried within seconds. Impressive. Oh and doesn't smell of fake tan in the slightest, instead it has a very subtle fresh aroma - so no smelling like a biscuit, which is always a bonus!
Guide colour / after application (don't be put off by how dark it applies)
Result after tan has been washed off
I assure you this tan is NOT orange at all, its a very natural deep, dark brown and in relation to how dark in comparison to other tans, its on par with St.Moriz Self Tanning Mousse Dark. However, the result shown in the picture above, is just from one application (I did not reapply multiple times), I presume it would be far darker if I had been a little more generous on application. I love the result of this tan (and it didn't leave me with orange elbows - winner!). Furthermore, both my mum and sister commented on how nice and natural it looks. I would recommend this tan to everyone, especially those who love a deep tan! In terms of price, its £19.95 a bottle (250ml) and I feel its well worth the money, a little goes a long way and Im certain this bottle will last all the way through till autumn - if not longer!
Overall, LW Darker Than Dark Glam Tan* gave a very professional finish and is hands down, far better than any other self tan I have tried, including St.Tropez, St.Moriz and Fake Bake. Yes, this product was sent to me, but I would happily pay full price when I run out! I feel more than prepared for spring now and if this summer never comes, at least I will look like I have had twelve weeks of sunshine!
Now, on to the exciting bit! The lovely team at Lauren's Way, have put together a very generous LW hamper, worth over £70 which one very lucky person will win! It includes the LW Darker Than Dark Glam Tan that I have reviewed here, amongst lots of other lovely LW goodies. This competition will run from the 1st April - 1st May and in all honesty you would be silly not to enter (I would quite like the hamper myself!). You can enter using the Rafflecopter widget below. Also don't forget to check out the LW online store here and follow LW on twitter for the latest updates.
a Rafflecopter giveaway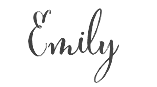 Bloglovin' | Twitter | Instagram | Facebook