Many of my evenings are spent on the net, scrolling through my subscription box on youTube and trawling through the endless amount of blog posts on my Bloglovn' feed. I love a good beauty post and youTube video, in fact I would pick the net over TV any day! I think we can all agree the internet is saturated with beauty blogs, some of which are quite fabulous! So this weekend I want to share with you my current top 10 beauty blogs...
Jenny Purr: Jenny has been writing her blog for just over a year and she has done extremely well. Her posts are well thought out and her photography is on point. From beauty, to how to create creative content, Jenny's daily posts are a must read for me. Jenny also takes the time to reply to her comments which I find is really lovely.
Miss Makeup Magpie: Gemma's blog is the place to go for honest beauty product reviews. I like the fact that Gemma doesn't just review the most popular products, but actually reviews products which either, I have heard very little about, or never heard of before. Gemma is a pale-skinned beauty obsessive and recently she campaigned for Makeup Revolution to create paler bronzers and her campaign was successful and they have confirmed that they will be developing a range of bronzers for those with paler skin tones - how cool is that?!
A Little Pop Of Coral: Jo who is originally from the UK has just moved to NYC and I have been loving her posts. I've been very envious of the new products she has purchased since moving out there. Jo's posts are clear, easy to read and honest. We actually have very similar tastes in products! So it's interesting to see what Jo thinks of them too.
Couture Girl: Kayleigh set up Couture Girl back in 2011 and I have been a dedicated reader since 2012. Couture Girl is a girly blog, full of pretty pictures and fab reviews and OOTD posts. Kayleigh writes the best haul posts and has also written about more serious subjects, such as bullying and anxiety. Credit where it's due, Kayleigh has done a great job with her blog and it's Kayleigh's blog that gave me inspiration to start my own last year and I can't thank her enough for that.
Vivianna Does Makeup: Ah Vivianna! Where to start?! I'm a massive fan of both Vivianna's blog and youTube channel. Vivianna's blog is the place to go for fun, creative and quirky posts and her weekly vlogs are always a good watch and they never fail to make me giggle. Vivianna has been blogging for years and she oozes success but is still so down to earth, taking the time to chat over twitter and answer any questions. I can't fault her blog it is by far one of my favourites.
The Sunday Girl: For all the latest beauty updates, news and releases The Sunday Girl is where it is at! The Scottish blogger is to blame for my never ending beauty wish list. I can't go a day without checking her daily beauty reports.
Nouvelle Daily: The online destination for everything beauty, travel, tech, style, home and recipes related! Nouvelle daily is an online magazine that was set up last year by Kate at Gh0stParties. The site isn't written by just one individual, it's actually written by a handful of writers and they are often looking for contributors. I really enjoy the variation of content and find every post enjoyable, easy and fun to read. And I must add the photography is great!
Em Talks: Another blog that I have been reading from the get go. Recently I have been loving Em's content more than ever, her holiday snaps, fitness updates and outfit of the day posts have been great reads. It's no surprise that she has won numerous awards.
Life Of A Trainee Journalist: When I joined the blogging community last year, I stumbled upon Nicole's blog 'Life Of A Trainee Journalist'. As a journalism student (now graduate) myself. I was instantly drawn to Nicole's Blog. Nicole is an ambitious student who has recently been on many a work experience ventures (Star & Heat Magazine) and her blog really does give an insight into 'a life of a trainee journalist'! She also writes the odd beauty review and recently has been sharing some yummy recipes. Nicole has featured here on British Beauty Addict, you can read her guest post here.
Caroline Hirons: If you have any skincare woes Caroline's blog is the place to go. Full of informative, correct and reliable information about skincare and skincare products! Posts about acne, spots, skincare routines, toners, cleansers the list goes on! Caroline has been working in the industry for 17 years and I thank her for answering all my skincare questions.
What blogs are you currently loving?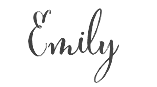 Bloglovin' | Twitter | Instagram | Facebook