Last week I shared with you my Boots Christmas Picks: For Her, so it only seemed right to do the same for him

. As males are

generally

not as beauty

obsessive as us females, I have also picked a couple of non beauty related items. Boots cards at the ready ladies, it'

s time to rack up a few more advantage points...
[1] Ralph Lauren Polo Red EDT 75ML Gift Set £39.50
I was going to suggest Paco Rabanne 1 million, but I don't really know a male that doesn't own a bottle

yet

! So instead I have picked Ralph Lauren Polo Red, an

award-winning

fragrance that has a citrusy, woody scent and smells pretty darn lovely.


[2] Lego Touchplay Mini Speaker In Red £14.99 (3for2)
Music and Lego are two things I can guarantee pretty much every male loves! This mini speaker is currently on offer with a saving of £5.00 (RRP £19.99). It's fun and suitable for use with apple and android phones.
[3] L'oreal Men Expert The Complete Expert Gift Set £15.00 (3for2)
Ladies, if your man likes to use your moisturiser in the morning, or your dad is a regular shaver, this L'oreal gift set could be for him. The set includes an Ice Cool Face Wash (150ml) that deeply cleanses and purifies skin, Shave Revolution Shave Gel (150ml) that helps give a smoother shave and Hydra Energetic Anti Fatigue Moisturiser (50ml) to help fight 5 signs of skin fatigue whilst providing 24 hour hydration.
[4] Red5 Robot Time Metal Robot Alarm Clock £12.00 (3for2)
Another quirky gadget, but this time in form of an alarm clock!

Posable

robot, with an analogue clock face. A fun and practical gift for both kids and adults!
[5] FCUK Step It Up Socks, Bodyspray And Hair And Bodywash £12.00 (3for2)
When I think of Christmas, I often think of the amount of washing and body products that are received and never used, that go straight into the cupboard. But this set won't disappoint. It includes FCUK Style Body Spray (200ml) and FCUK Style Hair & Body Wash (300ml) which smell lovely and even comes with a pair of stripey socks! The scent is fresh and masculine and is my choice out of the mens toiletries this year.

[6] Stone Bake It Pizza Set With Cutter And Seasoning Flakes £20.00 (3for2)
If you know someone that loves pizza and likes to cook (or thinks he can cook *cough* puts already made pizza into oven *cough*), then this pizza set could be for him! This set comes with a rack, pizza cutter and garlic and chilli flakes. Pretty cool, huh?
[7] Jack Wills Men's Gym Ready Essentials Toiletries And Bag £45.00 (3for2)
This product is the priciest out of the bunch, but is still included in the 3 for 2 offer. The navy gym holdall by Jack Wills, is made using the finest quality materials and comes with Body Spray (150ml), a Drinks Flask, Shower Gel (200ml) and Shampoo (200ml). Perfect for the daily commuter, or gym goer.
[8] Red5 U4 Gyro Remote Control Helicopter £25.00 (3for2)
Anything that requires a remote control and flies, is always a winner when it comes to novelty Christmas presents. Men like their gadgets. Fact. So this remote control helicopter from Red5 could be a hit on Christmas Day! The

infrared

helicopter comes with a 3 channel remote and the latest gyro technology. And let

'

s be honest, it

could be a bit of fun for everyone!
What are your picks from Boots this year?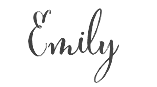 Bloglovin' | Twitter | Instagram | Facebook | Pinterest