Innovative and effective beauty products are hard to come by. But the
YOSO Pro 3-Step Deep Cleansing System
* is so much more than a cleansing brush; the science behind this little gadget sets it apart from any other cleansing system. The YOSO Pro is an iconic 3-Step Deep Cleansing system that uses Ion technology to ensure that your skin is cleaner and fresher than ever before and is suitable for all skin types.
Let me begin by
addressing exactly what Ion technology is. The principle of Ionic skincare technology uses positive and negatively charged ions through electrical charges to help draw out impurities, create skin balance and restore moisture, all whilst delivering an invigorating cleanse.
The device is light and relatively small, fitting perfectly into the palm of my hand. It would be ideal for travelling and wouldn't take up much space in your bathroom cabinet. The front facing plate is made from titanium and is super smooth so doesn't feel unpleasant or harsh when in contact with my skin. To activate the Ion technology, you simply must have contact with the panel on the back and touch front facing plate onto your face and it doesn

'

t make a sound.
What I really like about the

YOSO Pro

is that I can enhance my current skincare routine in the convenience of my bathroom, in the space of 5 minutes. The settings at first can be a little baffling, but there are 3 intensity settings and the choice of 'cleanse', 'moisturise' or 'boost'. All treatments last 5 minutes and the device automatically turns off after this time. The settings can be used alone, or be used one after the other, to help create your very own at home facial. I like to use the medium setting and love that it doesn't leave my skin looking pink, unlike my Magnitone pulsar, which as a result I only use in the evening. I do on occasion like to use the device to help remove my makeup. To do this, I soak a cotton pad in micellar water and attach it over the titanium head and secure it with a plastic ring (which is included) and use the

'

cleanse

'

setting. But what I

really love

to use the device for is moisturising. I apply moisturiser, or my favourite

GLAMGLOW Thirsty Hydrating Treatment

straight onto the titanium head and use the 'boost', or 'moisturise' setting. It is so moisturising and seriously therapeutic and something that other skincare devices do not offer.
Cleanse
- YOSO Pro uses a positive charge to draw out the negatively charged dirt from deep within your pores leaving your skin feeling cleaner than ever before.
Moisturise
- A negative charge enables your regular moisturiser to penetrate below the protective epidermis layer, resulting in increased moisture absorption and beautifully smooth skin.
Boost
- Boosts the effect of lotions and face masks using fine vibrations and gentle rotation of the electrode polarity.
5 Mins - Mini Treatment - Moisturise
10 Mins - Simple Treatment - Moisturise & Cleanse
15 Mins - Daily Treatment - Moisturise, Cleanse & Boost (Moisturiser)
15 Mins - Booster Treatment - Moisturise, Cleanse & Boost (sheet mask)
Overall, I have seen a dramatic difference in my skin since regularly using the YOSO Pro. My skincare products have been more effective, my pores are minimised, I suffer from fewer breakouts and my skin feels smoother and appears more even. It has been a very welcomed addition to my routine. The YOSO Pro isn't cheap, priced £149 and would be a huge investment. But if you have the budget and you

'

re looking to revolutionise your skincare routine, this luxurious, unique skincare device is well worth it and is available to buy online from

Beauty Crowd

.
What do you think of the YOSO Pro system?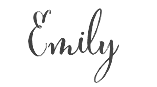 Bloglovin' | Twitter | Instagram | Facebook | Pinterest