We may be bidding farewell to July, but our summer skincare routine is here to stay. And for this weeks #TuesdayTakover, Heather from Of Beauty And Nothingness shares her top summer skincare picks, that she's been loving over the past month...
Before I started blogging, I really didn't know about skincare other than the cheap Boots own cucumber skincare range (which was fairly good as far as I remember) but now my skincare routine is an important part of my daily 'beauty' routine. As a blogger I am testing new products fairly often and with the change in seasons, I again switch up my daily products. During the summer my skin changes from being super dry, dull and sensitive to more combination, congested while still being dry; here are the products I've been loving over the past month.
Over the past couple of years Una Brennan is a brand that has received a lot of love from the blogosphere and for me this product deserves the same; it was part of my 2014 skincare favourites and I haven't come across a scrub that works so well with my skin all year round. I love using this scrub during the summer, even when I have a minor eczema flareup. It doesn't irritate my skin and it helps clear up my skin as during the summer my skin can become quite congested and oily. I definitely need to check out more from the Una Brennan Rose Hydrate range.
During the summer I always break out the facial mists and sprays, they are perfect for cooling down however I use the Jurlique Balancing Mist just before I apply my foundation for a hint of hydration and it helps the foundation apply better over the drier areas. The Jurlique Rose Moisture Plus Gel Lotion is also fantastic during the summer as it is moisturising but it is light and refreshing because of the unusual gel consistency.
During the heatwave we had in the UK in June/July I used my Caudalie Beauty Elixir constantly! I have gone through three bottles of it and I would highly recommend it especially for the warmer months as it is so refreshing, minty and a great multi-use product. I use it before foundation for hydration, after if I've used too much powder, as a cooling facial spray and as a toner! It would be perfect for festivals or holidays, apart from the fancy glass bottle, although you may be able to dispense it into an atomiser.
Even during the summer my skin can be fairly dry in some areas so I still need a good serum, particularly within my evening skincare routine. Antipodes is a brand I've always wanted to try and I'm very impressed; this serum has been in a monthly favourites post of mine. It is a fantastic, moisturising serum that doesn't irritate my eczema and it leaves my skin looking radiant and plumped.
Antipodes Vanilla Pod Hydrating Day Cream
Lastly, another product from Antipodes and one of the newest additions to my skincare drawer, yes I have a large 'skincare drawer' #bloggerproblems. This day cream is one of the nicest smelling skincare items I own, it smells like creamy, slightly floral vanilla; I love using the Antipodes products as they work so well for my skin and they all smell amazing. It is a light weight cream but it packs in a lot of moisture.
A couple of additional products that I use on and off during the summer include the amazing Caudalie Instant Detox Mask which is perfect for clearing out pores and the Nivea Sensitive Day Cream which I use when my skin doesn't need as much moisture and it has SPF 15 - fantastic for me as I always forget to apply a specific spf. I think all of the products mentioned would be great for most skin types!
A big thank you to Heather for taking part in the #TuesdayTakeover x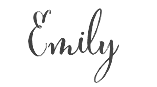 Bloglovin' | Twitter | Instagram | Facebook | Pinterest