It's Tuesday and that can only mean one thing here on BBA. It's time for the #TuesdayTakeover! If you're still not familiar with my new blog feature, every Tuesday I will be sharing a fellow beauty/lifestyle blogger with you all. And this week Jessie, from All Things Beautiful talks about a timeless red lipstick from Revlon...
Hello everyone and a huge thank you to the lovely Emily for asking me to guest post on her fabulous blog. It's actually one of my favourites so it is a huge honour to be featured! For those of you who don't know me, my name is Jessie and I blog over at AllThingsBeautiful-x. If you're looking for beauty, fashion and lifestyle posts then head over there – but not before you read this post!
One of my all-time favourite makeup looks is a subtle smoky eye with a bold red lip. It really is true when they say that wearing red lipstick can totally change your mood. Whenever I wear red I feel a lot more confident and am ready to take on the day, so I'm always on the hunt for scarlet beauties to add to my stash.
When I was last out shopping it was Revlon's Super Lustrous lipstick in 'Revlon Red' that caught my eye and it's become a firm favourite. Firstly, just look at how vibrant it is! It's more of a traffic light red than your deeper shades, so ideal if you want to make a statement and it sure does make your lips pop! This colour is also instant – it gives a fabulous pigmentation with just one sweep and that's probably my favourite thing about the lipstick. This makes it perfect for a night out or summer party.
Its formula is also lovely. I really like how it glides smoothly onto the lips but almost sets to a matte finish whilst still keeping the lips moisturised and hydrated. I love matte lipsticks but hate how many of them dry out the lips, but Revlon Red is a happy medium. I will say that using a lip liner around the edges of the lips to stop any 'bleeding' is quite necessary, especially if you're heading to an evening do, because it does tend to smudge and bleed after a while. It also requires top ups every so often as the colour tends to fade quite quickly, but these are just minor problems that can be fixed easily.
To be honest, I'm really impressed with this lipstick, and I'm definitely going to be adding more to my collection from the Super Lustrous range. It isn't up there with your MAC lipsticks, but for a drugstore alternative costing just £7.99 it is rather fabulous!
A big Thank you Jessie for taking part in the #TuesdayTakeover x
Make sure you head over to
Jessie's
blog and leave a comment!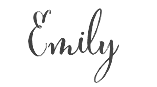 Bloglovin' | Twitter | Instagram | Facebook | Pinterest