Are you a lover of Urban Decay cosmetics? Well, Heather from Porcelain Beauty has this weeks #TuesdayTakover covered, as she discusses all things eyes from Urban Decay. Wish lists at the ready ladies!
It's no secret that I'm a
hugeeeee
fan of Urban Decay, after meeting up with the lovely Emily last week for the Urban Decay event I was hosting, I thought what better post to do than my
Top Urban Decay Picks: Eyes.
I spoke about my favourite face products over on my blog on Saturday, but I've got to admit, there are some real gems within this post! Urban Decay are a brand that never fail to disappoint, with gorgeous and unique branding, high-quality formulas and a phenomenal shade selection, what's not to love? It always amazes me how hyped up MAC are, and how
under hyped
Urban Decay cosmetics
are. I mean sure, everyone loves their Naked palettes, and more recently their Naked Skin concealer, but what else does the brand have to offer?
Perversion Mascara*:
If I'm being honest, I don't normally buy high-end mascara, I feel like overall the drugstore are just as good, if not better in some cases. A while back however I picked up a few samples of Perversion mascara to test out and boy oh boy was it good. My lashes are a reasonable length, but they're extremely thin and clump together easily. I've tried out a few different mascaras and while I've found a few that I really like, I had never found one that I loved. Until this came along. I was super lucky enough to receive a full size of this from the Urban Decay team just as my samples were running out and I can not recommend it enough. Although I admit, their "Bigger, Blacker, Badder" sales pitch is a little cringy, even as I type this, I have to give it to them, it's pretty darn accurate. My lashes always look incredible whenever I wear this mascara. My only negative is that it can clump the lashes together at times (but the formula was created as part of a two-step mascara routine and so you can buy the "primer" separately which really does prevent any clumping of the lashes - it also helps to really lengthen and volumize them too!
The Brow Box:
If you're really into doing your brows with a powder, I can not recommend the Brow Box enough. I know that Benefit do one that's similar in concept, but quite frankly, it sucked and I wouldn't recommend it to anyone. The Urban Decay offering comes with two different shades, a lighter and a darker shade, along with a transparent wax, two miniature angled brushes and miniature tweezers. Basically everything you need to achieve gorgeous looking brows. The powders are extremely pigmented, and equally as easy to work with; you can lightly fill in your brows, or go for a much heavier look should you wish. The entire concept of the box is
fantastic,
and super handy for travelling too. I do know that Urban Decay have just launched a few additional brow products as well including a brow pencil (which is supposed to be an equal for the Brow Wiz) along with a brow tint/gel.
27/7 Glide On Pencil:
I own a few of these now and they're definitely one of my favourite pencil eyeliners to work with. I feel like pencil eyeliners are one extreme or the other; they're either extremely creamy but not long lasting, or they're a dryer formula that pulls and tugs on the eye. The Urban Decay formula, however, has managed to get it down to a fine art, even with their Matte pencils. I find all of their pencils to be extremely buttery in formula and yet long lasting and highly pigmented. The shade selection is something

else

though, I seriously have a wishlist the length of my arm of shades I want to pick up next. Whether you're a black eyeliner gal, brown, or even if you're into bold colours or shiny metallics, I guarantee there will be something for you!
"Tonic" Single Eyeshadow:
I've raved about this shade so much recently, but it honestly is the most beautiful thing ever. Regardless whether you're more of a neutral and natural kinda gal or whether you're a little more experimental with your makeup, I promise you, after

swatching it, you'll need to buy it. Tonic is a gorgeous iridescent lilac with a blue shift with a soft shimmer running through; I've worn this so much since purchasing it, and it's so incredibly versatile. You can wear it on it's own with a soft crease shade and bit of mascara, you can apply it over a silver shimmery shadow to really pick up the iridescence, or you can wear it over a black to really bring out the blue tones. I honestly do not own anything else like this, and I own a lot of makeup... it's something extremely unique and so incredibly beautiful. I spoke about this in the masterclass I did for UD and afterwards I saw at least 4 people walk away with it in their shopping bag, and a few more said they would come back for it.
Moondust Eyeshadow:
If you like shimmery eyeshadows you will love these. They're super shimmery, sparkly shadows and yet because they're so finely milled they're not chunky or uncomfortable on. They have a gorgeous iridescent sparkle and 3D metallic quality to them which is just swoon worthy. You can

pack

them over the top of any shadow to create a subtle shimmer or apply them wet to achieve a high pigment look. I've picked up a few of these now and get quite a lot of wear out of them, especially on special occasions and/or around Christmas. My eyes are quite sensitive and so the majority of glittery products really aggravates my eyes, however, I've never had a problem with these!
A big Thank you to Heather for taking part in the #TuesdayTakeover x
Make sure you head over to

H

eather's blog and let her know your favourite UD product.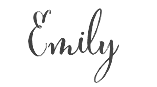 Bloglovin' | Twitter | Instagram | Facebook | Pinterest