Dear Pinterest, I find you truly inspirational. You've helped me to organise my bedroom, cook up some tasty meals and you've even helped me plan my (yet to happen, I'm not even engaged) wedding! I love spending time with you Pinterest. You're my BFF.
That's right. If you weren't already aware myself and Pinterest have developed a pretty solid friendship and having just hit 6K Pinterest followers, I thought it was about time I shared my 5th instalment of Pins I Love...
1. Camel coat + black jeans + boots + chunky jumper = the ultimate autumn outfit. And having recently ransacked my wardrobe and offered the majority of it's contents to the local charity shop, I've been on the hunt for a few staple autumn pieces. I picked up a very similar camel coat at Northfield Market (bargain) and will be strutting my stuff in my Topshop dupe boots. However, if you have any chunky jumper recommendations they would be greatly appreciated.
2. How I yearn for a Mansur Gavriel bucket bag. But let's be realistic I don't have £485 to spend on a handbag... However after a little online hunting, I found a very similar bag online at Zara. The black bucket bag has the signature contrasting lining and drawstring closure but costs just £29.99! I was sold and ordered it shortly after! According to my mum and sister, I already have SO many bags. I beg to differ...
3. I love Pineapples. In fact, I have a whole board dedicated to Pineapples. So this quote resonates with me greatly. That is all.
4. Recently I've been eyeing up Cheryl Cole Fernandez Versini's flawless brown smoky eye on the X Factor - her MUA has done a fantastic job. And this model's eyeshadow is also on point. There's just something about a brown smoky eye. It's kinda sexy and rustic. I'm going to attempt to recreate this look with my Charlotte Tilbury Dolce Vita quad, or I must just hold out and wait for my Too Faced Chocolate Bar Eyeshadow palette to arrive...
You can find me hanging out with Pinterest here.
Are you on Pinterest?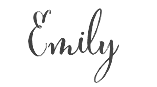 Bloglovin' | Twitter | Instagram | Facebook | Pinterest