I may be jetting off to Kos on Thursday, but we are all embracing Autumn here in the UK and the beauty blogger autumn lip and nail edits are in full swing. For this weeks #TuesdayTakeover I introduce you to the lovely Dagmara from Mummy's Beauty Corner who is going to share her top autumn lip picks...
Hello all! I'm Dagmara from
Mummy's Beauty Corner
and today I have the pleasure to guest post on Emily's blog which I have been following for a year or so and loving it. So when she asked if I want to take part in her #TuesdayTakeover series I didn't hesitate. Thank you Emily for having me!
Considering every beauty enthusiast loves a good lipstick and seeing that Autumn is truly upon us I've decided to talk to you about six lip products from my collection, (it was a very hard task to pick just a few), that I absolutely love and will be reaching for them a lot at this time of the year. I don't know about you but I adore Autumnal makeup trends and berry or mauve lips are my favourite.

Urban Decay Matte Revolution Lipstick in the shade 'After Dark' - this is the latest addition to my ever so growing lipstick collection ( two years ago I had 2 or 3 lipsticks, I blame blogging for my new addiction, haha!) and one that I am absolutely in love with. The shade is quite unique, medium berry but with a purple shift to it and the formula is fantastic, opaque in one swipe, semi-matte finish, not drying and quite long-lasting (you can easily have a drink/s and snack/s without the need to touch up the lips afterwards). I have recently reviewed it in more details on my blog if you fancy having a look.


Rimmel Lasting Finish by Kate in the shade #30 - gorgeous berry shade, comparable to MAC Rebel, satin finish. I love Rimmel by Kate lipsticks for their formula, very pigmented and super comfortable on the lips and #30 is not exception. You need a lip liner to avoid smudging or bleeding, as it does a bit of both, but other then that I can't fault this lipstick and will be wearing it with love during this Autumn.


Maybelline Color Drama Intensive Velvet Lip Pencil in 'Keep It Classy' - one of my all time favourite formulas from drugstore, I have most of the shades in this range, very pigmented, creamy yet the finish is semi-matte and they last for hours on the lips. 'Keep It Classy' is a softer version of the Rimmel lipstick but still very beautiful berry shade.


Milani Color Statement Lipstick in 'Plumrose' - this is a more day appropriate light berry shade with mauve undertones, amazing formula for such a low price, very pigmented, creamy but the wear time is good 3-4 hours if not eating, and super comfortable on the lips. And if you've ever tried Milani lipsticks you know the characteristic yummy candy scent :)


Nars Audacious Lipstick in the shade 'Anna' - gorgeous mauve-y dusty pink, I absolutely adore it and the formula is one of the best I've tried in a traditional lipstick, incredibly pigmented, creamy, not drying, with satin finish and they last on the lips for good 4-5 hours before any touch ups are needed. And the shades range is incredible!


Sephora Cream Lip Stain in 'Marvelous Mauve' - shade very similar to Nars Anna but the formula is of a liquid lipstick, it dries matte and lasts for hours but it doesn't dry up lips, or accentuate any dry skin. I love it and I wish we had Sephora in UK because I want every colour from this range :)
So these are my Autumnal lipstick picks, hope you enjoyed seeing them.
Let me know what's your favourite lip product for Autumn!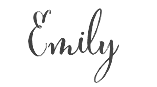 Bloglovin' | Twitter | Instagram | Facebook | Pinterest