As I welcome the first day of September, I also welcome Ella from every LiTTLE thing07 for this weeks #TuesdayTakeover. Today Ella talks about her bedside beauty essentials that help her to relax and repair overnight...
My bedside table is quiet minimal. It only consists of a book or magazine that I am reading, a favourite candle, a notebook and pen as some ideas can pop up in the middle of the night, and some beauty essentials that is quiet consistent over the years. My bedside beauty essentials does not include my evening skincare routine, instead it only consists of some beauty items that I tend to forget to use or I only want to use just before I go to sleep.
Aesop Resurrection Aromatique Hand Balm (£19)-

I love this hand balm as it is very nourishing on the hands. I love to use before I go to bed as I always woke up in the morning with hands feeling that it is deeply hydrated. It also softens the cuticles quiet well. It's Aromatique scent is also very relaxing to the senses.
Soap and Glory Heel Genius (£5.50)-

This is also a whole year favourite of mine as well. It keeps my whole feet soft and dainty whole year round. It has glycerine, macademia oil, and fruit acid smoothers in its ingredients that helps you have a silky heel. I put it on every night and no socks during summer but with my fluffy socks during the colder months. It also smells so amazingly good like the rest of the Soap and Glory range.
Nuxe Reve de Miel Lip Balm (£9.50)-

The first time I use this a year ago, I didn't get the hype about it but as it is quiet expensive for a lip balm, I just continued using it until I understood why it is well-loved. It hydrates my lips that no other lip balm can. I suffer from dry lips all year round but the Nuxe Reve de Miel gives smooth lips every day of the year. I use this twice a day, in the morning and before I go to sleep. This is also more accessible now in the UK shores as Marks and Spencer is selling it in their beauty counters.
This Works Deep Sleep Stress Less (£12)-

I have always been a light sleeper and I don't even consider it as a problem. There are nights however that I can never seem to settle down most probably because of the caffeine overload in my system or something is just bothering me. This Works Deep Sleep Stress Less Rollerball always helps in calming myself and helps me to settle down in the night. This is also an inflight essential for me.
Origins Dr Weil Mega Bright Eye Cream (£20.74)-

Since I started using this amazing eye cream, I bid goodbye to my dark under eyes. This is probably my third or fourth bottle as I just can't get enough of this. I put this in my bedside table as I usually forget to put my eye cream until I remember it whilst I am falling asleep. Having it in my bedside means that I can easily reach and slather it in my under eye area.
So these are my bedside beauty essentials which is quiet minimal but I really don't need much. Let me know what are your bedside beauty essentials.
A big Thank you to Ella for taking part in the #TuesdayTakeover x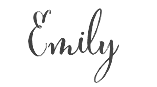 Bloglovin' | Twitter | Instagram | Facebook | Pinterest