For this weeks #TuesdayTakeover I have the pleasure of introducing you to Mel from Lillies and Lipbalm. Mel is a fellow blogger who's blog I've read for as long as I can remember and today she's going to be talking about all things miniature. I myself am kinda obsessed with miniature beauty products and like they say good things come in small packages!
Is it me or is there nothing more tempting than a miniature beauty product? Every time I spot a tiny product on the shelves I just can't walk past without picking it up. Over the last few months I've build up quite a collection of baby beauty products, and I find myself reaching for them every day!
Perhaps the most adorable of the lot are these
Marc Jacobs Daisy miniature perfumes
which I picked up from Duty Free on my way to Marbella earlier this summer. There are four different scents from the Daisy range – the original, eau so fresh and two different sorbet choices. All four scents are light, fresh and easy to wear, perfect for a daytime spritz. The bottles hold 4ml of perfume – ideal for popping in your handbag or trying out a scent without committing to the full-size bottle. I can't get enough of how they look, they're an adorable addition to my dressing table!
Speaking of bits I picked up on holiday, Sephora is miniature beauty heaven; I grabbed a little
Sephora Rouge Infusions lip colour in peony
(a gorgeous neutral pink) and a baby pot of
Make Up For Ever HD Loose Powder
. Both products are available in full size but seeing as I hadn't tried either (and they look so much cuter) I went for the mini versions. I've used both almost every day since purchasing, I'm especially impressed by the transluscent powder; perfect for us oily-skinned girls.
I am a bit of a sucker for an OPI nail varnish, so my friends and family have got into a bit of a habit of finding those little sets of
four mini polishes
to give me for birthdays and Christmas. I'm not sure about you, but I rarely finish a bottle of nail varnish before it goes gloopy, so these little bottles are great.
Another miniature set that I love is the Eco Tools mini makeup brushes. There are quite a few different sets available, but I love the
Essential brush set
.
It includes a super soft powder brush, a fluffy eye blending brush and an angled liner brush; the perfect little kit! They're excellent quality and I reach for them every day.
Lastly, when I spotted the Urban Decay Full Frontal Lipstick Stash I couldn't pass up the opportunity to try out six different shades of my favourite lipstick formula in adorable mini bullets (read my full review of the set
here
. There's a range of shades from a gorgeous 90s nude (Liar) to a bright hot pink (Crush) to a deep vampy red (Gash). Although this is pretty tricky to get your hands on now, most the shades are available in
full size
.
What miniature beauty products have you tried and tested? I'm always on the look out for some more baby bits to try!
Thank you so much to Emily for asking me to feature on this week's #TuesdayTakeover – I've read her brilliant blog for such a long time, and have found some of my favourite bloggers through this Tuesday feature!
A big Thank you to Mel for taking part in the #TuesdayTakeover x
Make sure you head over to

M

el's blog and say hello!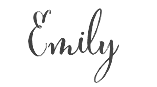 Bloglovin' | Twitter | Instagram | Facebook | Pinterest