It's the second day of the week and that can mean only one thing; it's time for this weeks #TuesdayTakeover! And today fellow beauty blogger Caitlin from Through The Mirror shares her top 5 blushers...
I am so in love with blushes. Like obsessed! They are just so pretty and there are so many shades out there that you can choose from. I have 5 blushes here that are all different in shades that I adore so I thought I would share them with you all!
Make Up Revolution Liquid Blush - O'boy | Probably one of the most pigmented blushers I've ever used! It's a liquid blush and you literally need half a pea sized amount to use on both cheeks. You can see from the swatch below where I applied it straight from the tube, slightly blended and then finally blended out all together. For £1.00 these blushes are beautiful!!
MAC Blusher - Fleur Power - Satin | My first ever MAC blush and the addiction began from that purchase! It's a beautiful vibrant dusky pink. It can be built up to a much brighter pink but I love to use it subtly. It's so pigmented and not quite matte so it still give me the 'this is my real cheek colour' look on my face!
Mac Blush - Crisp Whites | Not going to lie the packaging caught my eye. I was like a magpie and headed straight for the shiny rack as soon as I lay eyes on it! It's described as a soft tangerine orange and for someone like me if I'd have read that I'd have never bought it! However I can vouch for this products its more of a very soft - almost skin tone peach shade. It's a pretty!
Milani Blush - Tea Rose | This is the type of blush I would wear on a day to day basis that gives me that lovely flushed look. It's a really nice natural pink that blends sooooooo nice! It doesn't look like you've applied a tonne of blush to your face and it's flawless. Not to mention the actual blush is in the shape of a rose!!
Tarte Amazonian Clay Blush - Flush | I'm not a berry toned fan. In fact I don't suit the berry lips and anything purple for that matter, it makes me look like a corpse! However with this blush which is described as a 'pinkish berry' it's really not all that purple but with just the tint of a purple tone. It's a cool toned pink and suits my pale skin so well!
Swatches from left to right: Mac Crisp Whites, Milani Tea Rose, Tarte Flush, Mac Fleur Power
So there you have my top 5 blushes at the moment! If you liked this post then you can catch up with more beauty and lifestyle posts on my blog here. Come and say hello!
A big Thank you to Caitlin for taking part in the #TuesdayTakeover! xo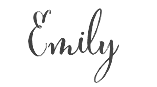 Bloglovin' | Twitter | Instagram | Facebook | Pinterest