I may be sunning myself in Greece, but no fear Lola is here! Today Lola from Lola's Little Wonders talks us through her current favourite skincare picks for this weeks #TuesdayTakeover. A few skincare gems make an appearance plus a product from pixi that I'm dying to try...
Skincare is something I think needs to be invested in, after all you only get one skin to live in all your life. Which means you should take care of it all the time. I am always on a hunt for good skincare products that will help my skin stay hydrated, break out and wrinkle free.
These are the current favourites I use on a daily basis, both morning and night, to ensure my skin stays looking tip top!
This has quickly become my favourite cleanser of all time. It's a gel cleanser (well duh Lola, it's say gel in the name) that once applied melts into the skin ensuring all dirt, make up and grime is lifted from the skin. The scent is also a huge plus, its rose and chamomile fragrance really gives you a feeling of relax; especially when taking your make up off in the evenings.
This seems to be a beauty blogger cult product after Caroline Hirons raving how good it is for your skin; and do you know what I couldn't agree with her any more! This exfoliating toner really gets into your pores to dig out all that unwanted dirt. It also helps tone and firm the skin, which is a huge plus as you get older.
This is what I reach for in the mornings as it's super light as well helping to fight blemishes, something that I tend to suffer from. It leaves my skin feeling hydrated as well as prepping it for applying my make up afterwards.
For taking off eye make up and brows, of late I've been reaching for this gem from Nivea. It's really good at removing waterproof mascara and eyeliner, something that is usually hard work and leaves me with panda eyes still the next morning. It's also really gentle on the eyes, which is great as this is the most sensitive part of your skin on your face.
For night time moisturiser this is like liquid gold for the face. It's really silky and creamy, making your face feel super smooth and hydrated. It also makes your face look refreshed in the morning after all that beauty sleep. It has a strong scent for lavender also which is perfect for applying just before bed.
What's your favourite skincare product? Have you tried any of the products above?
Let me know in the comments below.
Big thanks to Emily for letting me post on #TuesdayTakeover and you can check out my blog, Lola's Little Wonders, if you've enjoyed reading this post.
Until Next Time...
A big Thank you to Lola for taking part in the #TuesdayTakeover! xo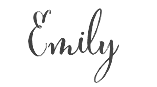 Bloglovin' | Twitter | Instagram | Facebook | Pinterest