#TuesdayTakeover has very much become a welcomed feature here on BBA since its launch back in July. It's been a pleasure to share these talented ladies with you all on a weekly basis and today I wanted to recap who has featured so far...
1. Glow Givers with Lily from Pint Sized Beauty
2.
Revlon Red Lipstick with Jessie from All Things Beautiful
3.
Favourite Base Products with Mille from A Beauty Romance
4.
Summer Skincare Picks with

Heather from Of Beauty And Nothingness
5.
Sunday Face Products with Amanda from Dreaming Pretty
6.
Top 5 Eye Products From Urban Decay with Heather from Porcelain Beauty
7.
Holiday Makeup with Jasmine from Jasmine Harding Makeup
8.
Lush

Intergalactic bath bomb

with

Danya from etcdanya
9.
Bedside Beauty with Ella from Every Little Thing07
10.
Miniature Beauty Products with Mel from Lillies And Lipbalm
11.
Top 5 Blushers with Catherine from The Beauty Trove
12.
Urban Decay Naked Smoky Palette with Bethany from Polished Couture
13.
Autumn Lip Picks with Dagmara from Mummy's Beauty Corner
14.
Current Skincare Favourites with Lola from Lola's Little Wonders
15.
Top 5 Blushers with Caitlin from Through The Mirror
Let me know if you have been enjoying #TuesdayTakeover,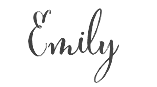 Ps. If you think my blog is worthy of winning please vote BBA for 'Best in Beauty' in the 2015 Cosmopolitan Blog Awards - thank you! xo
Bloglovin' | Twitter | Instagram | Facebook | Pinterest