Lush
is well known for selling fun, creative,
hand made, fresh and natural skin and hair products. And it's safe to say whether you already love Lush, or are yet to pick up a fizzy bath bomb, Alice from Annie Writes Beauty, will leave you adding more to your beauty wish list in today's #TuesdayTakeover post...
Take one look at my Instagram feed (alicespake) and you will kind of get the idea of how much I love Lush products. I've been buying their products for years so it was only right that I did a post on my Top five Lush Products. I've tried to include a bit of everything from some old favourites to some newbies from Oxford Street. These are five items I would never be without.
My favourite bath bomb is Lord of Misrule but with it being limited edition I can only get hold of it when their Winter range comes out. When Lush opened their flagship store in Oxford Street, they introduced Lord of Misrule shower cream. I quickly bought one and use it religiously, packed full of patchouli, peppercorn and black pepper with a subtle hint of vanilla, it's a real treat for your senses and one I love as it's so distinctive, I could sniff it out blindfolded.
There is nothing I love more than laying back in a hot bath with a fresh face mask on. I've tried a few different ones from Lush now but I always go back to BB Seaweed. My skin has changed a lot as I've hit my mid twenties and this calming face mask is everything my skin needs and more. With fresh seaweed, ground almonds, rose absolute and aloe vera, it's perfect for anyone suffering with dry or irritated skin.
Cyanide pill is a Lush Oxford Street exclusive and comes in the shape of a capsule. Whenever any friends go to London, they always bring one back for me as they haven't been rolled out in all stores yet. Containing lemon, cedarwood, rosewood and almonds oils, the scent is smoky with a hint of citrus which I find quite uplifting. The bath bomb fizzes away really quickly leaving acid yellow bath water, a hint of silver lustre and the sound of popping candy. Cyanide Pill leaves my skin soft, supple and smelling of woody essentials. I really hope this is available in all stores soon.
This little gem has been doing the rounds for a while and for good reason. Hottie plays a big part in a couple of the Lush spa treatments as it contains ginger and black pepper oils to help with circulation and any knotted areas. I love using this when I've had a full on pamper evening as it's extremely moisturising and always leaves me feeling more relaxed and less stressed. Thanks to the added cocoa butter, Hottie moves over the skin really easily and the bumps on the bar also work well on any knots.
The final product is one of their newest launches, Golden Handshake, a hot hand mask perfect for treating hard working hands. I have to pop and blister a lot of medication at work so using this once a month is the perfect treat for my mitts. Avocado, argan and castor oil help soothe each nook of your hands, leaving them soft and happy. The product does take some time to dissolve but it's worth the wait. You can either soak your hands in the treatment for twenty minutes or massage into hands and rinse. I always look forward to my monthly hand treatment with this stick of goodness.
What are your favourite Lush products? Do we have any of the same?
A big Thank you to Alice for taking part in the #TuesdayTakeover! xo
Make sure you head over to Alice's blog
and leave a comment.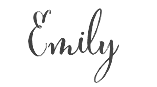 Bloglovin' | Twitter | Instagram | Facebook | Pinterest