Picking the perfect Christmas gift for him can be a difficult and daunting task. But today I have something to share with you that might just make your Christmas shopping all that much easier; a JORD Wood Watch, a hand crafted, luxury time piece...
Never heard of JORD Wood Watches before? Well JORD Wood Watches offer a variety of women's and men's watches made from koa, bamboo, maple, sandalwood, blackwood, purple heart, ebony and rosewood and their unique designs set them apart from any other watch retailer.
The Dover Koa & Black JORD Wood Watch
*
came perfectly packaged in a matching sleek wooden box hugging a pillow. The watch itself is strong, high quality, lightweight and not gaudy in the slightest. The
watch strap has been created with Koa a native wood to Hawaii and is widely considered to be the most beautiful of the native hardwoods. It's finely grained and has a smooth finish. The watch also features a Sapphire Crystal face, which is known for its durability.
But what I particularly love about this watch is the attention to detail. Not only does the watch have a unique abstract design, with the wooden strap and mechanical face. But it offers an insight into a feature usually underrated; the watch mechanism. Behind the dials, you can see the gears, wheels and movements of hundreds of parts that have been assembled by hand. There is also a hint of colour with tiny purple jewels
(aka synthetic rubies)
that keep the wheels and other moving parts from grinding away.
The sustainable hand crafted wooden watches are priced from $120 (international shipping is available). I highly recommend you take a look at their online offerings, before heading to the shops this Christmas.
Wood Wrist Watch
Have you ever seen wooden watches before?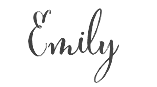 Bloglovin' | Twitter | Instagram | Facebook | Pinterest