I'm a beauty addict, so it will come as no surprise that I spend hours watching YouTube videos, staring in awe at perfect feline flicks and effortless smokey eyes. So today I thought I'd share 4 of my favourite beauty tutorials worth watching...
1. Former freelance makeup artist Desi Perkins has over 1.5 million subscribers and for good reason. This girl knows her shit (excuse my French, but it's necessary under the circumstances). By far my favourite "beauty guru" for makeup tutorials, I found it hard to pick from her 147 videos, but her Classic Hollywood Makeup Tutorial made the cut. Flawless.
2. British makeup artist Charlotte Tilbury is a clever lady. Not only has she released an outstanding makeup range; she has a YouTube channel to coincide with all her products, where she showcases how to use and wear each and every one. And with her
Dolce Vita Eyeshadow Quad
being one of my favourites, I couldn't not share this video with you all.
3. The bright and bubbly 25-year-old Jaclyn Hill has had one hell of a year, not only did she collab with BECCA Cosmetics with the sell out "Champagne Pop" pressed highlight, she has also announced in February 2016 she will be launching her very own makeup range - amazing! In her Classic Bombshell Smokey Eye tutorial, she demonstrates just how easy it is to create a sparkly, yet smokey eye.
4. Kaushal's YouTube channel is just about to turn 1 and would you believe she already has just under 1 million subscribers?! Kaushal's down to earth personality and no fuss made makeup tutorials have won over a very large and loyal audience. If you haven't already subscribed I urge you to! One of her recent tutorials for the Diwali festival, saw the use of a few fun shades
Anastasia's Self-Made Palette
and I love the look she created.
Who's your favourite YouTube "beauty guru"?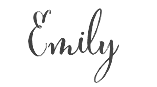 Bloglovin' | Twitter | Instagram | Facebook | Pinterest