For five years, I had a very large photo frame hanging empty above my bed head. Yup, empty! So when Cheerz an online photo printing company got in touch and kindly offered me their services, how could I say no?
Having always been keen to photograph every moment. I have thousands of pictures on my laptop and hard drive. And although I've taken them, I've also taken them for granted, as other than upload the odd few online, I rarely do anything with them. And with empty photo frames plaguing my bedroom (possibly not good for my mind, body or spirit!), it was about time I shared my photos in a real place in my home, rather than Instagram, or Facebook and Cheerz made it possible, with their fuss-free, upload, edit and print service.
Cheerz offer a variety of photo prints including gift cards, posters, retro prints, magnets, albums and framed posters. But they also offer products I've not come across before, such as boxes, strips, wedding invites and photo decor kits, where you receive 40 glossy square prints in a cute box, 24 photo corners, coloured string, washi tape, wooden pegs and decorative envelopes from just £20.00 - how cool is that?
So after a little deliberation I picked a poster (£12.00)* and Cheerz Box (£13.00)* and after further deliberation (with help from my sister), I picked the photographs that would grace a place in said frame above my bed! The process was simple and after just 4 days my prints arrived in the post. I must admit, I felt overwhelmed with emotion when my poster and Cheerz box arrived. It may sound a little sad if not dramatic, but seeing my "big moments" graduation, birthdays, the Cosmo Blog Awards, unforgettable holidays and days spent with friends printed (finally), I felt reflective and thankful.
But soppy shiz aside, Cheerz has done a fantastic job at helping me preserve memories. The print is of a high quality and the presentation and attention to detail are second to none. You can visit Cheerz online here.
Do you print your photographs?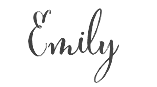 Bloglovin' | Twitter | Instagram | Facebook | Pinterest