Like many beauty addicts I've been subscribed to monthly beauty subscription boxes in the past, but never felt they really
delivered.
To be honest,
I was never particularly impressed, or disappointed for that matter. But Love Me Beauty is a monthly subscription beauty box with a more tailored approach - you pick the products...
Love Me Beauty (LMB) is an underrated monthly subscription beauty box that offers a more personalised touch; on a monthly basis you pick the contents of your box from a online virtual beauty boutique, with your beauty credits. You'll receive 60 credits to spend in total, with all products costing either 10 or 20 credits (3-6 products a month). LMB have a large range of luxury and emerging brands including: Neom, Nails INC, Nuxe and Percy and Reed and all the products in your beauty boutique have been handpicked by the LMB beauty consultants. All you have to do is tell them a little about yourself; what you like, your skin type etc. On arrival the LMB beauty box is presented in a sturdy, sleek stylish white box and the products are inside a reusable drawstring cotton bag. In last months LMB box* (Dec 15) I received:
Eyes Of Horus Bronze Amulet Goddess Pencil (Full size RRP £15.00)
Nails Inc Gel Effect Polish in 'Old Burlington Street' (Full size RRP £14.00)
Percy & Reed Dry Instant Volumising Spray (Full size RRP £14.00)
Roques O'neil Himalayan Detox Salts (100g RRP £7.40)
Omnisens Fresh Cleansing Tonic Water (15ml)
LMB Gold Necklace With Raw Cut Aquamarine Stone
Price of box £10.00 plus £3.95 P&P worth = £50.00+
And another perk of LMB, is if you see an additional product you particularly like in your beauty boutique, you can pay a small fee and pop that into your beauty box to and if you go on holiday, or don't see anything that fulfils your beauty fix, you can skip a month. So, if surprises aren't really your thing, LMB is a great way to discover and try new beauty brands without the hustle and bustle of the beauty aisles and breaking the bank. A monthly subscription beauty box guaranteed to suit you - yes please!
The team at Love Me Beauty has very kindly provided me an exclusive discount for my readers which entitles you to 50% off a LMB membership with the code 'em50' which you can use online here.
What are your thoughts on the Love Me Beauty subscription beauty box?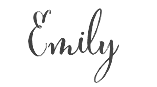 Bloglovin' | Twitter | Instagram | Facebook | Pinterest