Yes, September is here. But firstly I must address that whilst, I do love autumn (boots, laddered tights, hot chocolate) and everything in-between, we still have 19 days of summer left. So whilst I latch on to the hope of a little sunshine, let me take you through the beauty products I've been loving over the month of August...
No7 High Shine Lip Crayon £9.00
The No7 High Shine Lip Crayon is the perfect combo of balm and lipstick. Although not as glossy as the name would suggest, this lip crayon has been a handbag staple over the last few months and has been the only lip product I've been reaching for. The twist up crayon applies smoothly and offers a lovely wash of colour whilst leaving the lips moisturised. It's a surprising favourite considering it's the only No7 make-up product I've tried! I sense a trip to the No7 counter is needed.
Hourglass Ambient Lighting Blush Palette £56.00 (Limited Edition)
Gifted to me on my birthday back in July, this palette boasts three utterly beautiful blushers. The trio of baked blushers offer a pop of colour mixed with the best-selling Ambient Lighting Powder formula. Their quality, wear and colour pay off are second to none and their soft focus, subtly illuminating finish makes them unlike anything else I own. The three shades; Luminous Flush, Incandescent Electra and Mood Exposure have a soft texture that kicks up a little product when applying, but this doesn't translate onto the skin. It's safe to say, I'm head over heels...
First Aid Beauty Ultra Repair Cream £9.00
Chicken skin aka Keratosis pilaris is something I've had for as long as I can remember. It haunted me for years come the summer months, but as I grew older and having failed at finding any "cure", I would just cover up. But with my recent weight loss, I've learnt to take care of my body again and taking care of my body meant finally taking care of my KP. So, after a lot of reading and trying out a handful of products, I've finally found the dream cream - First Aid Beauty Ultra Repair Cream. The rich, whipped like cream can be used on both the face and body and is 'aimed towards anyone with severely dry, scaly skin due to harsh winter weather, aggressive cosmetic treatments or any of the following conditions: psoriasis, atopic dermatitis, irritant eczema, allergic eczema, seborrheic dermatitis, keratosis pilaris'. I slather the white cream over my arms post shower and have found that in combination with a little scrubbing, over a short period of time it has made a significant difference to the appearance

of my KP. It hydrates, calms and smooth's my skin and there is no doubt I will be repurchasing this cream in the near future.
Paco Rabanne Olympéa Eau de Parfum £53.50
In short I've had a love affair with perfume for years and once in a while, I find a new fragrance that steals a place in my heart and this year that place has gone to Paco Rabanne's latest release Olympéa Eau de Parfum. Having sprayed the perfume in store, the unique, sultry scent had me instantly intoxicated and I purchased a bottle there and then. Olympéa is described as a 'fresh oriental fragrance' with '3 accords;

1: Green mandarin - Ginger Lily - Hydroponic Jasmine,

2: Salty Vanilla and

3: Cashmere Wood'. The scent although long lasting, is not heavy or overpowering and its undertones have a slight

resemblance

to Paco Rabanne's best selling fragrance Lady Million. And not only is the scent beautiful, the rose gold packaging is too. I urge you to give this a spray next time you're in store.
Urban Decay Naked Skin Weightless Complete Coverage Concealer £17.50
Featured in my Mini Urban Decay Haul, the Urban Decay Naked Skin Weightless Complete Coverage Concealer (what a mouthful) did not disappoint. And having put it through its paces, I can confirm it is everything I wanted the NARS Radiant Creamy Concealer to be, but more. It applies like a dream, melting into the skin with either my fingers, or damp beauty blender. The rich yet lightweight formula offers complete coverage and has a demi-matte finish. It's lasting power is unbeatable and it doesn't look cakey, or settle into fine lines. What more can I say?
What beauty products have you been loving over the last month?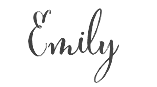 Bloglovin' | Twitter | Instagram | Facebook | Pinterest