How beautiful is this bouquet of yellow summer roses from Debenhams? Not only do Debenhams sell some of my all time favourite beauty products, they also sell luxury flowers, which are the easiest way to inject a little colour, beauty and romance into our homes.
Am I right, or am I right when I say that every woman deserves a bouquet of flowers and it does not need to be for a special occasion? Flowers say a million things. They are mood enhancing and make us feel special. So when Debenhams got in touch I jumped at the opportunity and opted for my Mums favourite; long stemmed yellow roses (£24.99)*. When the flowers arrived it didn't take me long to unbox them and I was in ore of just how beautiful they are. Debenhams offer a wide range of bouquets, another I really like is the Designer Luxury Trio of Roses Bouquet. They also offer next day flower delivery, which is available 7 days a week and many of their fresh flower bouquets come with free chocolates -
bonus!
The team at Debenhams Flowers has very kindly provided me with a discount for my readers which entitles you to 25% off a bouquet with the code DFBLOG25 which you can use online here.
Let me know which Debenhams bouquet is your favourite.
Have a lovely weekend,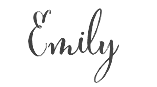 Bloglovin' | Twitter | Instagram | Facebook | Pinterest