It would be rude to depart from Gatwick North Terminal without picking up a few bits from World Duty Free. And yes, I'm fully aware that I bought not one, but three nude lipsticks and no, they aren't all the same - promise!
Clinique Pop Lip Colour + Primer in Nude Pop £16.00
Having bought Melon Pop back in June, I was left wanting more from the Clinique Pop lipstick range. And as I lacked nude lipsticks (clearly no longer the case), I bought Nude Pop. Nude Pop is a pretty nude pink with a rich, nourishing and comfortable formula. With a wear time of around 2-3 hours I wouldn't say this lipstick reflects any traditional primer properties, but never the less, I still love the Clinique Pop Lip Colour range.
Bobbi Brown Corrector £19.00
Having just finished my Benefit Erase Paste I was in the market for a new corrector. And the beauty bloggers favourite Bobbi Brown Corrector seemed like the ideal candidate. The BB Corrector was designed to be applied before concealer, as its pink/peach undertones helps to correct/cancel out dark circles. The formula is rich and creamy without being thick. It blends well, corrects well and brightens my under eye area. However, I will admit that whilst I like this product, I'm not bowled over. Maybe my expectations were too high, or I need to follow up with the BB concealer? I'll report back.
MAC Lip Pencil in Soar £12.50
After it was announced MAC's Lip Liner in Soar was one of
Kylie Jenner's go-to lip products, it sold out, again, again and again. At the time of this soar sensation, I wasn't all that interested. It was in fact Lily Pebbles that enabled me to give this lip liner a go. The dusty rose liner is ideal or shaping, lining and filling the lips and surprisingly due to its creamy formula it doesn't drag. Soar is a welcomed addition to my lip liner collection.
MAC Lipstick in Patisserie £15.50
Speaking of Lily, my next purchase was very much inspired by Vivianna from VDM. MAC Patisserie Lipstick is a nude pink lipstick and its lustre formula offers a sheer, glossy finish. But does it live up to the hype? Full review coming soon!
MAC Prep + Prime Fix+ £17.00
As I've said many a time, repurchasing a beauty product is a testament to how good it is. And MAC Prep + Prime Fix+ is a product I've come to realise I can't be without. Although dubbed as a makeup setting spray, Fix+ is effectively a finishing spray. The difference? Unlike Urban Decay's infamous All Nighter Setting Spray that locks down any base, Fix+ diminishes excess powder/foundation leaving your make up looking refreshed and more natural. The lightly fragranced, fine mist also works wonderfully with pigments and shadows. One to try ladies!
MAC Lipstick in Modesty £15.50
From the moment I stepped into World Duty Free I knew I had to step out having purchased MAC's Modesty Lipstick. This lippy is the perfect blend between pink and brown and isn't too cool or warm toned. The flattering shade from MAC has a cremesheen formula that offers a creamy texture, opaque and semi-hydrating finish. A shade I've not heard all that much about, but one I'm sure I will speak of again.
Can you resist World Duty Free?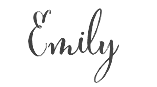 Bloglovin' | Twitter | Instagram | Facebook | Pinterest