It will come as no surprise that my MAC eyeshadow palettes are the pride and joy of my makeup collection. And although I have no more room in my MAC x15 Pro Palette, I have recently bought 3 new eyeshadow pans; Nylon, Star Violet & Contrast...
Costing
£10 per pan
it's understandable that building a MAC eyeshadow palette is not within everyone's budget and if that's the case for you, I recommend you give this
MAC eyeshadow quad alternative
a try, which costs just a fraction of the price.
But in my opinion MAC eyeshadows although a little more expensive than most, trump the rest. They are buildable, blendable, smooth, highly pigmented, have great longevity and the colour choices are endless!
Contrast
(Velvet)
: is a "p
urplish-blue with blue pearl". This shadow is a beautiful deep blue with purple undertones and flecks of turquoise glitter. Contrast is perfect for creating a smokey eye and a great alternative to black or dark brown.
Nylon
(Frost):
is a "pale gold with shimmer". Nylon is a welcomed addition to my MAC eyeshadow collection and a great staple. The shadow is a white gold with a shiny
iridescent
finish without being glittery and makes for the perfect inner corner and brow highlight.
Star Violet
(Veluxe Pearl
):
is a
"pinky-brown plum". A beautiful shade for this autumn, Star Violet is a warm-toned plum with a bronze undertone.
Swatches left to right: Nylon / Star Violet / Contrast
What are your favourite MAC eyeshadows?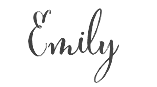 Bloglovin' | Twitter | Instagram | Facebook | Pinterest